WELCOME TO TRIMMERS LAWN SERVICE
Give us a call, we do it all
Trimmers Lawn Service is located in Crawford, Texas and owned by Kevin and Michelle Hetherington. Trimmers Lawn Service has been in business since 1987, and has been providing high-quality commercial and residential landscape services in Central Texas.
Our company is your most reliable landscaping service in Central Texas. With over 30 years of experience in commercial and residential landscaping we can help you create your dream landscape! We specialize in a broad range of landscaping techniques and can work hand-in-hand with architects and horticulturalists to bring you a well-rounded approach. We follow the philosophy that each landscape is unique and provide each client with a personalized plan to fit the landscapes' specific needs.
Call today for a free estimate.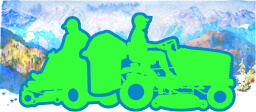 Our Services Include...
Lawn Mowing/Maintenance
Irrigation Design/Install
Hardscaping Services
Weed Control
Tree Planting/Removal
Outdoor Lighting
Decorative/Stamped Concrete